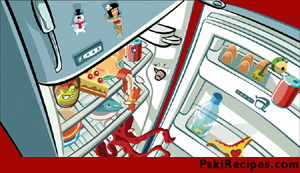 Its a jungle in there. Rummaging through the underbrush in the inner reaches of a refrigerator, one can capture a miniature menagerie of lemon bits and onion fragments, a dab of tomato paste, a lonely anchovy. Perhaps a half eaten yogurt is lurking or a deserted celery stick or some carrots.

Beneath veils of plastic wrap and shields of foil hide the remnants of gone recipes. destined for either disposal or resurrection. The choice is yours.

The quandary is not so much what to do as how to do it. We can all agree on the shamefulness of wasting food, but when we are confronted with a plateful of odds and ends, and not a clue of how to turn them into anything edible, the disposal seems like an attractive alternative.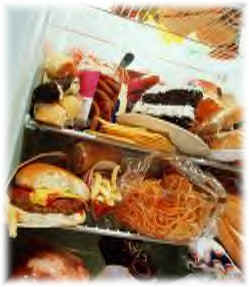 Fortunately, there are some options present for combining the specks and spots of sundry ingredients into all purpose preparations that are more likely to serve a useful role in day-to-day meal planning. A homemade salad dressing can use up a half yogurt and a wedge of lemon. A quick tomato chutney will finish of the last of the tomato paste, onion or celery. Making vegetable soup clears out the refrigerator in a clean sweep then vegetable ends pile up, and chicken soup is practically free of charge with a left over carcass or two and a few cups of vegetable tops.

Leftovers are not only the mother of many distinguished culinary inventions, they are the original convenience food. What can be better than a flavored meat simmered with vegetables for a stew that takes 20 minutes to prepare than 2 hours, or the left over roast ready to be wrapped up in frozen puff pastry for an elegant tea party or dinner?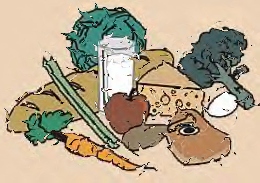 Make sandwich spreads by combining vegetable trimming with tidbits of cheese, or by pureeing the liver from last night's roast chicken with some browned onions and butter. Use the giblets from that chicken to make a quick stock that can be reduced into a flavorful glaze for effortless professional quality sauces.

Create your own frozen dinners by arranging portions of the leftover meats and vegetables on plastic plates, ready to be wrapped and frozen for another night, when they can be popped into the microwave to deliver a finished dinner in 5 minutes.

Once you get into the right frame of mind and begin transforming, unused remainders into useful convenience foods, you won't be able to stop. What else can single handedly, clean out the refrigerator, cut back the food bill, and dress up the table while wiping away the guilt of wasting good food?

Because the contents of refrigerators differ from one house to another house, the yield on each recipes intended to be approximately.

Lemon Yogurt Dressing

Mix 1/2 cup plain yogurt, the finely chopped zest and juice of 1/2 lemon, 1 clove minced garlic, 1/1 teaspoon chopped fresh parsley, salt and pepper.

Garlic Yogurt Dressing

Mix 1/2 cup yogurt, 1/4 cup olive oil, 1 clove minced garlic, salt and pepper.

Tomato Vinaigrette

Whish together 1 Tablespoon tomato paste, 2 tablespoons red vinegar, 1/4 cup olive oil, 1 teaspoon chopped fresh parsley, salt and pepper.

Leftover Fried Chicken with Cole Slaw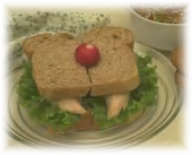 Remove 1 pound fried chicken meat and its skin from the bones and toss with 2 cups shredded cabbage, 1 shredded carrot, 3 sliced scallions, and 2 teaspoons orange marmalade mixed with 1 teaspoon honey. (Amazed at the ingredients, aren't you !!) Whisk in 1 tablespoon mayonnaise, 1 1/2 tablespoons sour cream, 1 tablespoon red vinegar, 2 teaspoons ketchup, 1 tablespoon hot pepper sauce, salt and pepper.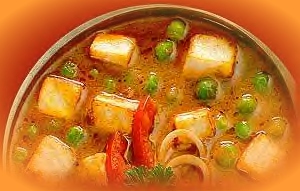 Aloo Gosht Curry

If you have any leftovers from any Gosht or korma, to make something different or new, boil potatoes, cut it into cubes and put it in the gosht, will become a totally new dish.

We encourage you to change the ideas in whatever way you want to, according to your own needs by using the leftovers in your refrigerator to your culinary advantage. Enjoy!!



The original author of this article is Mariam Qureshi and was published in PakiRecipes.com on Mar 25, 2001 (issue:20)
Author
NawedKhan
Administrator

Joined: 01 Aug 2006
Articles: 16
Comments: 16777194
Location: Dallas, TX, USA



All times are GMT - 5 Hours





You cannot post articles in this category
You cannot edit your articles in this category
You cannot delete your articles in this category
You can rate articles in this category

You cannot post comments in this category
You cannot edit your comments in this category
You cannot delete your comments in this category
You cannot rate comments in this category